Foil Stamping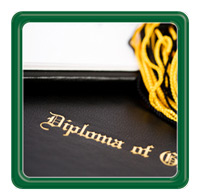 Foil stamping is a great way to add a unique flair to all your printed products. Adding a foil-stamped line, logo, or other design element to a printed piece gives it a custom feel by applying a thin film of metal to paper that creates elegant, eye-catching results. Foil stamping can be added to a wide variety of things including:
Business stationery and letterhead
Business cards
Presentation and report covers
Brochures
Invitations
Personal stationery
Announcements
Gold, silver, and a variety of other colors are available. Embossing can also be used with foil stamping for even greater impact. We can help you choose the right foil or combination of foils as well as the right placement on the page to give your piece the perfect feel.