Graphic Design/Desktop Publishing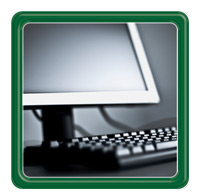 Our highly trained, in-house design team is equipped state-of-the art software and equipment to meet all your creative needs. Whether you require an annual report or a high impact, cutting edge brochure, our skilled professionals can turn your marketing communications programs into real attention grabbers that will make your company and its products stand out.
We are experienced in a wide range of projects including: brochures, sell sheets, booklets, newsletters, catalogs, publications, logo design, business cards, corporate stationery, and trade show signage. Our creative services include:
Creative concepts and graphic design
Logo design/ corporate identity
Copywriting, editing, and proofreading
Photo and image editing: enhancement, correction, manipulation
Redesign and update of existing materials
With our full range of in-house services QPL and The Image Group is equipped to handle every phase of your project taking your documents from design to production.
Contact us today to discuss how we can best meet your project needs.