Digital Printing, In Color and Black & White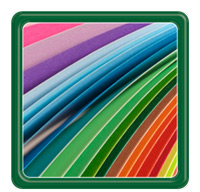 In addition to traditional xerography, QPL and The Image Group can provide a variety of digital and on-demand printing services. Digital printing eliminates many of the steps associated with conventional offset printing such as film, proofs, plates, and even trapping. Because of this, turnaround is substantially reduced with pre-press and set-up costs minimized or eliminated.
On-demand printing benefits include:
Reduced Up-Front Costs - eliminate the high up-front costs for traditional printing.
Fast Turnaround – allows fast turn around for ever-developing needs.
Effective Supply Management – meet your current needs without over production mandated in traditional printing methods.
Inventory Control - store what you really need, freeing up wasted storage space.
We have a full complement of up-to-date comprehensive equipment to fulfill all your digital printing, on-demand printing, four-color, short run, printing needs.
High quality, full color output is attention grabbing and absolutely necessary in a business environment where every potential customer's attention is being competitively sought after.
We work with files from almost all applications and platforms, Mac or Windows. We can accept hard copy artwork and digital files from either disk or via FTP, making it quick and convenient for you to turn your project into high-impact, full-color output easily and conveniently.
Contact us today to discuss how we can best meet your needs.